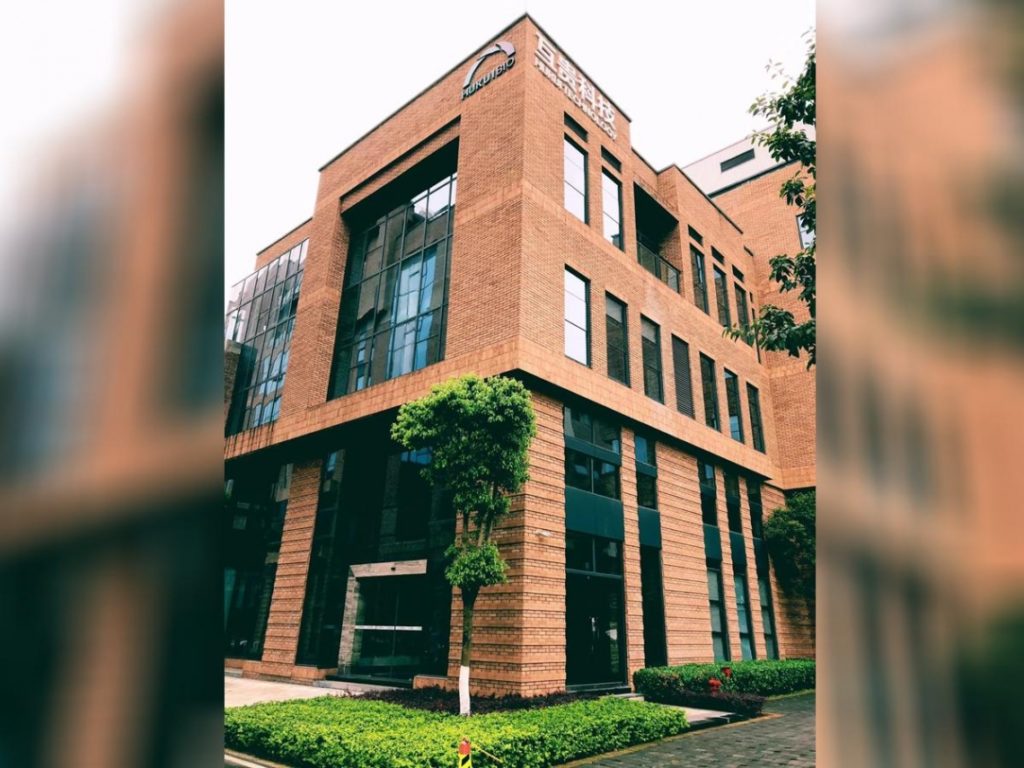 A few days ago, I had visited Hukui Biotechnology Co., Ltd. (Hukui Bio) which was founded by John Hsuan with Michael Kuo, the current CEO. We talked about the latest development in the global electronic medical devices market and the evolution of professional electronic medical devices contract development and manufacturing organization (CDMO) industry since the US-China trade war. In recent years, Taiwan has been actively investing in the integration of biomedical and bio-ICT industries. New advancements and changes in CDMO industry will bring forth both major business opportunities and challenges, and it is worth sharing with everybody in this column.
Established in 2013, in the early days, Hukui Bio's main business was to assist Taiwanese medical device manufacturers in entering the Chinese market. However, in 2016, Hukui Bio started to adjust its business model by introducing contract medical device development and manufacturing services. Therefore, the overall services include CDMO, sales operations and obtaining necessary certifications to enter the Chinese market.
The change in 2016 was mainly due to tougher requirements and restrictions on electronic medical devices in Mainland China. Many tests must be passed in order to obtain three certifications, including product quality inspection reports, clinical trial certificates, and production licenses. For those who are not familiar with these convoluted procedures, it will take several years to complete them. Therefore, Hukui Bio chose Chongqing, a municipality in China, as the place to build manufacturing plants for electronic medical devices due to its comprehensive supply and value chains.
However, due to the Covid-19 pandemic and the US-China trade war this year, Hukui Bio has made even more strategic adjustments. In the past, China had been the world's factory, but now this has changed due to the tension between the United States and China. Products to be sold to Europe and North America can no longer be produced in China. Furthermore, Taiwan has always had advantages in medical and electronic industries as well as an abundant pool of engineers and expertise in OEM manufacturing. Thus, Hukui Bio decided to relocate its production endeavors for Europe and North America markets back to Taiwan.
In fact, Taiwan has already had extensive experiences in medical device production in the past. As of now, there are between 700 to 800 GMP certified factories, and each factory specializes in manufacturing a certain type of medical device, such as cardiac catheters, orthopedics, or respirators. Thus, Hukui Bio did not set up a factory in Taiwan from scratch; instead, it has formed strategic alliances with various manufacturers. Currently, Hukui Bio has signed partnership agreements with 6 manufacturers.
U.S.-China trade war accelerates the return of industrial supply chains to Taiwan
As a result, when the two major countries, the United States and China, become more and more antagonistic, the industrial supply chains should be adjusted in response to it. The products to be sold in China are manufactured in Hukui Bio's Chongqing factory, whereas those to be sold in the European and American markets will be manufactured in Taiwan. This separation of production operations has resulted in more production orders for medical devices in Taiwan, instead of Mainland China.
Take Belun Ring as an example. It is a product of Hong Kong-based Belun Technology Company Limited that is currently manufactured by Hukui Bio. Belun Ring is an electronic medical device for sleep apnea monitoring. The patients simply put on the ring before bed, and the device will measure and record changes in blood oxygen level during sleep. The data can then be uploaded, so the doctor can use it for preventing sleep apnea. The factories for Belun's product parts were previously located in Shenzhen and the final products were originally manufactured in Hong Kong. However, since the US-China trade war began, with Hong Kong having been recognized as a part of China, the production has thus been moved to Taiwan to avoid potential obstructions of product exports to the European and American markets.
In addition, according to the forecasts of AliraHealth and MassMedic, the global investments in digital healthcare has been accelerating, and new investment in the United States last year had increased to US$5 billions dollars with the single investment amount reaching US$25 millions.
From 2019 to 2025, the global market size for electronic medical devices is expected to grow from US$439.1 billions to US$653.3 billions, with an average compound growth rate of 6.8%. As for the CDMO market, it will grow from US$52.9 billions to US$100.9 billions, with a compound growth rate of 11.4%, surpassing the overall growth rate.
At present, the world's top 10 CDMO companies for electronic medical devices have a total revenue of $US13.2 billions, accounting for 24.9% of the total market. Nine of the top 10's are American companies. In addition, 45% of the global markets have products produced outside of the United States, with China and Mexico being the largest production sites.
The CDMO market is growing faster than the global medical devices market, similar to the progression of the semiconductor industry. In the past few years, the growth rate of the semiconductor foundry industry has always been higher than that of the overall semiconductor market. The situation for CDMO is similar in the growing market for electronic medical devices grows, due to the preference of manufacturing in small volumes with a large variety of products as well as being a more specialized industry. Therefore, the demand and proportion of contract manufacturing has increased rapidly.
From the perspective of industry-wide competition, in the past, professional electronics OEM manufacturers, such as Jabil, have begun to undertake the CDMO manufacturing of electronic medical products and directly compete with leading electronic medical devices manufacturers such as Medtronic, Olympus, and Insulet. The competition will become even more intense in the future.
More contract manufacturing of products to be sold to the European and American markets will be in Taiwan
Therefore, with the rise of medical devices CDMO market and a clear demarcation between the Chinese market and markets outside of China, Taiwanese medical device manufacturers will undoubtedly benefit from such opportunity. There will be opportunities in the future for Taiwanese manufacturers to fabricate products for sales in the European and American markets. There will be more and more similar companies in Asia, like Hukui Bio, that focus on the CDMO market and have the capability to compete with the companies in Mainland China.
In addition, another key point in the development of electronic medical device is that since both electronics and medical industries are involved, its development requires meeting various regulations, obtaining relevant certifications, achieving decent quality, and conducting clinical trials. Moreover, the requirements for technology, engineering, and science expertise are quite high. With years of experience and efforts in industry integration in the past, Taiwan has the potential to differentiate itself in the field of electronic medical devices.
The rise of the global electronic medical device CDMO has another significance for Taiwan's traditional medical device industry. As many GMP factories in Taiwan have sold products mainly in the Taiwanese market in the past, only a few have sold products overseas, meaning the potential market size is in fact much larger.
Many first-generation entrepreneurs in the biomedical industry are old, and the second generation may not necessarily have the intention to succeed the businesses. It is therefore very important to find opportunities for cooperation. Hukui Bio will also look for targets to acquire organizations, so that the scope its CDMO service offering can be expanded.
In the shareholder structure of Hukui Bio, in addition to John Hsuan and the management team, there are also NCTU Angel Club, Abnova, Wistron, and Chailease, emcompasing both the medical and electronics verticals. In addition to the future strategic investment and the acquisition of GMP factories in Taiwan, Hukui Bio will also conduct strategic investments in exceptional foreign electronic medical device companies and grow exponentially with customers.