Geographic location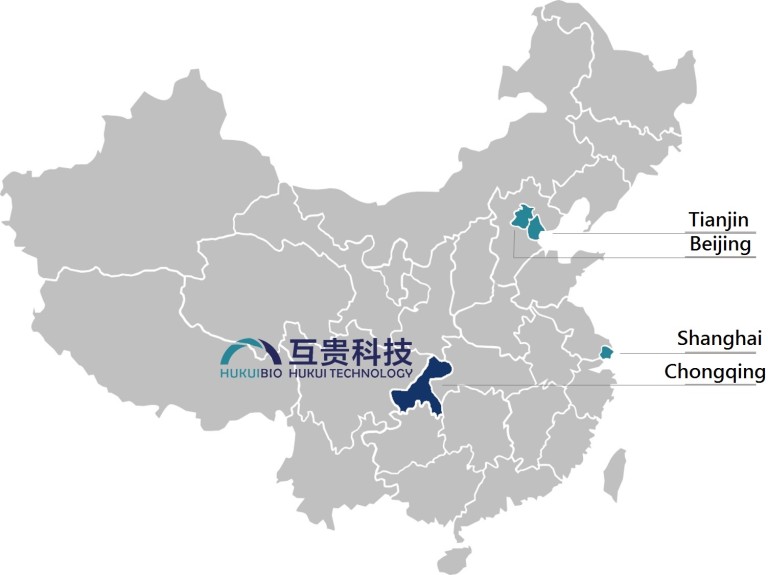 Hukui Technology is a wholly-owned subsidiary of HukuiBio. It is a contract manufacturer of medical devices in Chongqing, China. Chongqing, abbreviated as "YU", is an important connection point on the Belt and Road and Yangtze River Economic Belt, and the only municipality directly under the Central Government in Central and Western China. A municipality directly under the Central Government is the highest administrative division in China, and there are currently four municipalities directly under the Central Government in China: Tianjin, Beijing, Shanghai and Chongqing.
Factory Appearance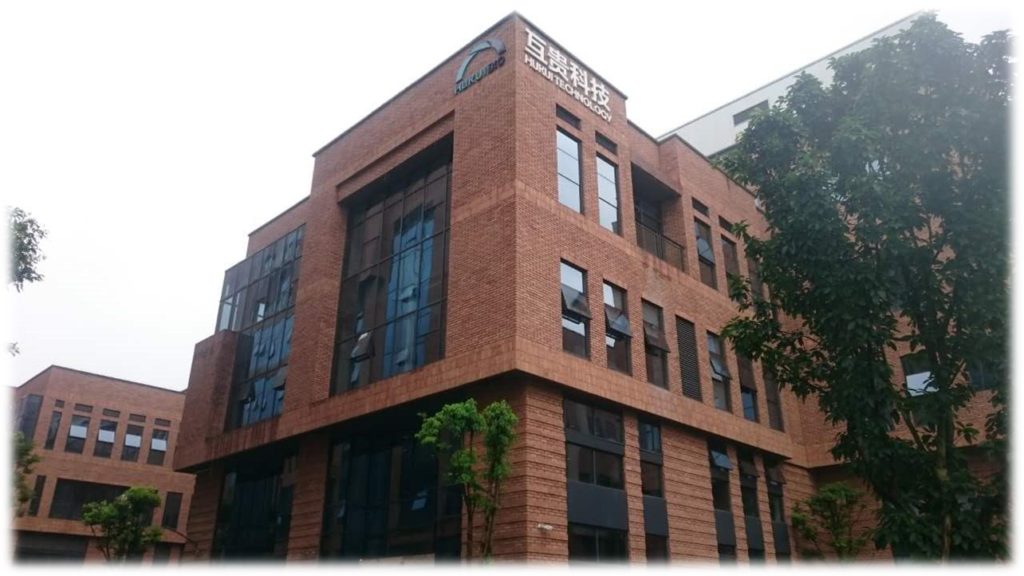 Hukui Technology (Chongqing), established in 2016, is located in Beibei District, Chongqing. Its factory area is 4,300 square meters. With Taiwan's high-quality contract manufacturing capabilities, technological advantages, management systems and innovative thinking, Hukui Technology (Chongqing) has introduced the world's leading biotechnology and medical corporations to the mainland for production in line with the development strategies of "Made in China 2025" and "Healthy China 2030" promulgated by the State Council.
The construction of the factory includes an independent and personalized administrative office area according to the design concept of openness and diversification. A total of more than 1,000 square meters include entrance hall, negotiation room, conference room, offices and recreational area to better stimulate the inspiration and creativity of employees.
Warehouse

The factory warehouse (Floor 1) is divided into six areas, such as incoming goods area and storage area, according to the requirements of operation environment, function area and operation process.
Active Medical Devices Workshop

Because of the needs of different customers, 4 active medical devices production workshops are constructed to meet the layout and production requirements of different scales and production processes.
Active Medical Devices Laboratory

In accordance with the requirements of national mandatory standards, such as GB 9706.1 "Medical Electrical Equipment―Part 1: General requirements for safety", Hukui Technology (Chongqing) is equipped with electrical safety inspection equipment for active medical devices and has electrical safety check and test capacity so as to effectively guarantee the safety and quality of products.
IVD Production Workshop

A clean production workshop of Class 100,000 has been designed and constructed according to GB 50457 – "Code for Design of Pharmaceutical Industry Clean Room" and YY0033 – "Good Manufacture Practice for Sterile Medical Devices", so the production requirements of IVD products, sterile medical devices and implantable medical devices can be effectively met.
Main Supporting Facilities of IVD Production Workshop

According to the requirements of Pharmacopoeia of the People's Republic of China 2015, etc., the IVD production workshop is equipped with a water-consuming system for medical device processing, which can be used for the production of IVD products, cleaning of cleanroom clothing, and cleaning and disinfection of workshop and instruments, so as to provide guaranteed production of IVD products and environment control in the clean areas.
According to the production process requirements of different medical device products, a gas-consuming system for supporting medical device processing is built to meet the production process requirements and guarantee the production quality of different types of products.
IVD Product Inspection Room and Biological Laboratory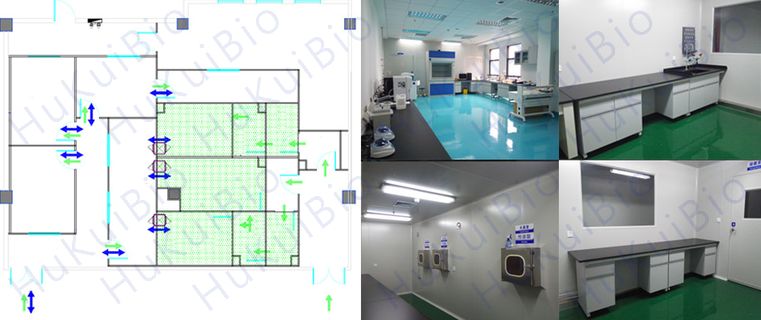 A supporting biological laboratory of Class 10,000 has been constructed, which is composed of a sterilization room, a sterile room, a thermostatic culture room, and so on. It is mainly used for physical and chemical inspection of products, environmental monitoring and inspection of clean production area, purified water quality inspection, and so on.
Main instruments and equipment of IVD Inspection Room and Biological Laboratory