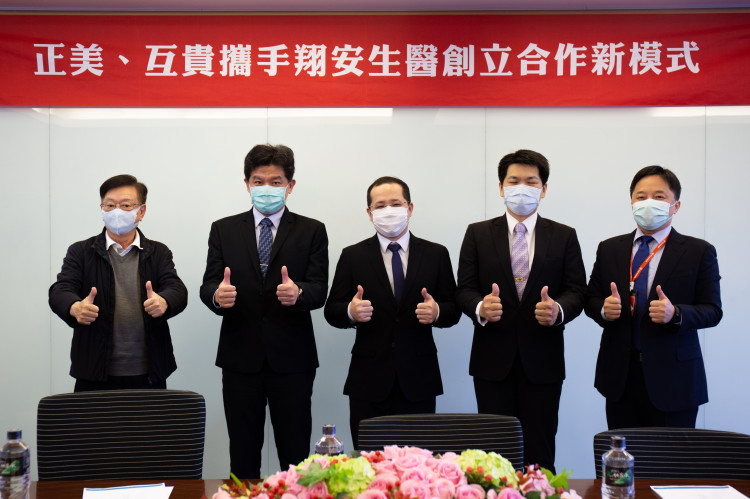 "Blood Leakage Detection System", developed by AcuSense BioMedical Technology Corp. (AcuSense), is a specific medical device designed for kidney disease patient to reduce the risk of dialysis treatment. Through the cooperation with HUKUI Tech, the subsidy of Hukui Biotechnology Co., Ltd., AcuSense is going to expand its business to China. HUKUI Tech integrates product authorization, registration, production and distribution as a CDMO service. The CDMO service is a total solution provided by HUKUI Tech for those companies who are interested in marketing their new developed device. Without factory building by itself, AcuSense could speed up product launching schedule because of cost and time saving. It will help the product time on market.
Years ago, the Med Tech Division of BioMed Commercialization Center (BMCC) introduced AcuSense's specific device, "Blood Leakage Detection System" to HUKUI Tech, and then HUKUI Tech and Cymmetrik Enterprise (Cymmetrik) formed the strategic alliance to build up the production and sales partnership for this new business model in ChongQing. According to "The Lancet" Journal in 2017, there is over 130 billion kidney disease patients in China. And about 580 thousand patients, 0.45% in ratio, are taking dialysis treatment routinely, with the growing rate around 15-20% per year. Since China is the biggest dialysis treatment market in the world, this huge business opportunity is the key point to have the three companies decide to cooperate in "Blood Leakage Detection System".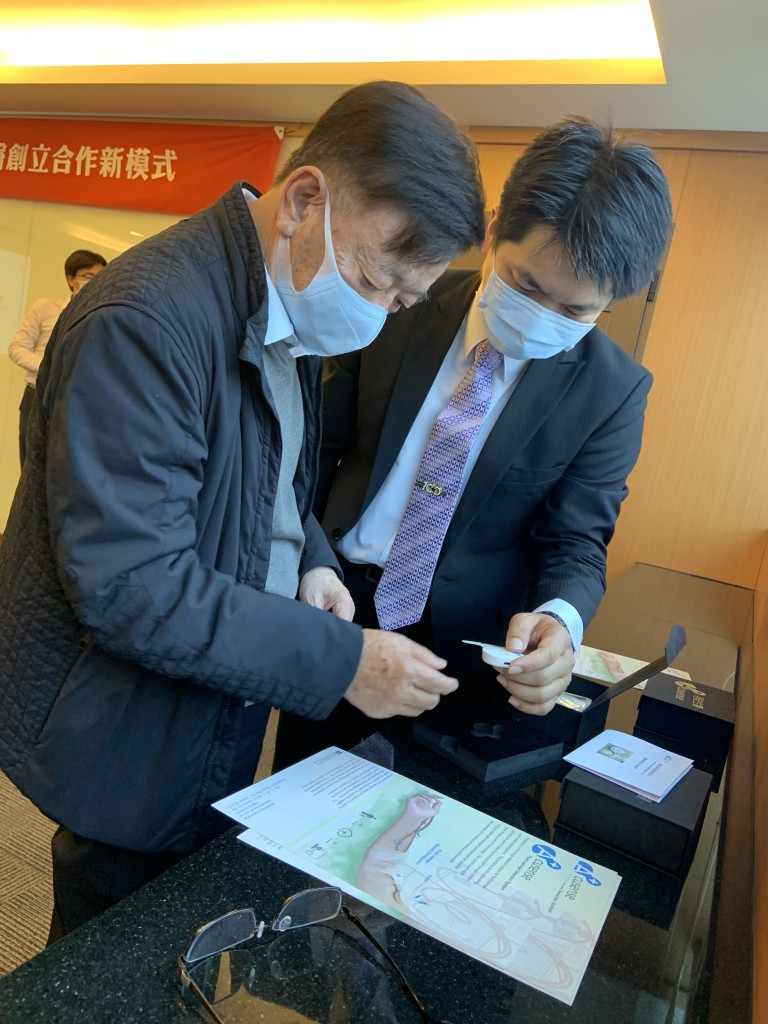 The contract signing ceremony, held at Cymmetrik's headquarter in 2020 April 8th, successfully declares the cooperation goal. Cymmetrik CEO Dr. Templer Wei, HUKUI President Mr. John Hsuan, AcuSense CEO Mr. Kuan Yu Chen, BMCC Division Leader Dr. Evan Lin and IS-Law Partner-Attorney Dr. Ben Liu participate the ceremony to witness on the beginning of this new business model, so called CDMO service. The three parties will dedicate themselves to this innovative device based on their expertise and function. Under this teamwork, "Blood Leakage Detection System" is expected to be in the market soon.
Company Information:
Cymmetrik: www.cymmetrik.com
AcuSense: www.acusense.com.tw
HUKUI:www.hukuibio.com